Help us bring a walkie talkie into every Pediatric Oncology room!
Click to Donate
Join us in our efforts to bring a walkie talkie to every child that is hospitalized in the hematology/oncology floor department. Help us spread a little fun and joy in a time when kids feel isolated, alone and trapped. Most kids stay overnight for days even weeks at a time because of their treatments or compromised health. Most kids will be placed in isolation due to fevers or infections, others are left alone when both parents are forced to return to work. Chat with Champs allows kids to connect and socialize with others with fun walkie talkies at any given time during their hospital stay. No child should fight cancer alone.
**Sarah is walking around the halls dancing and chatting away on her walkie talkie as she receives chemotherapy.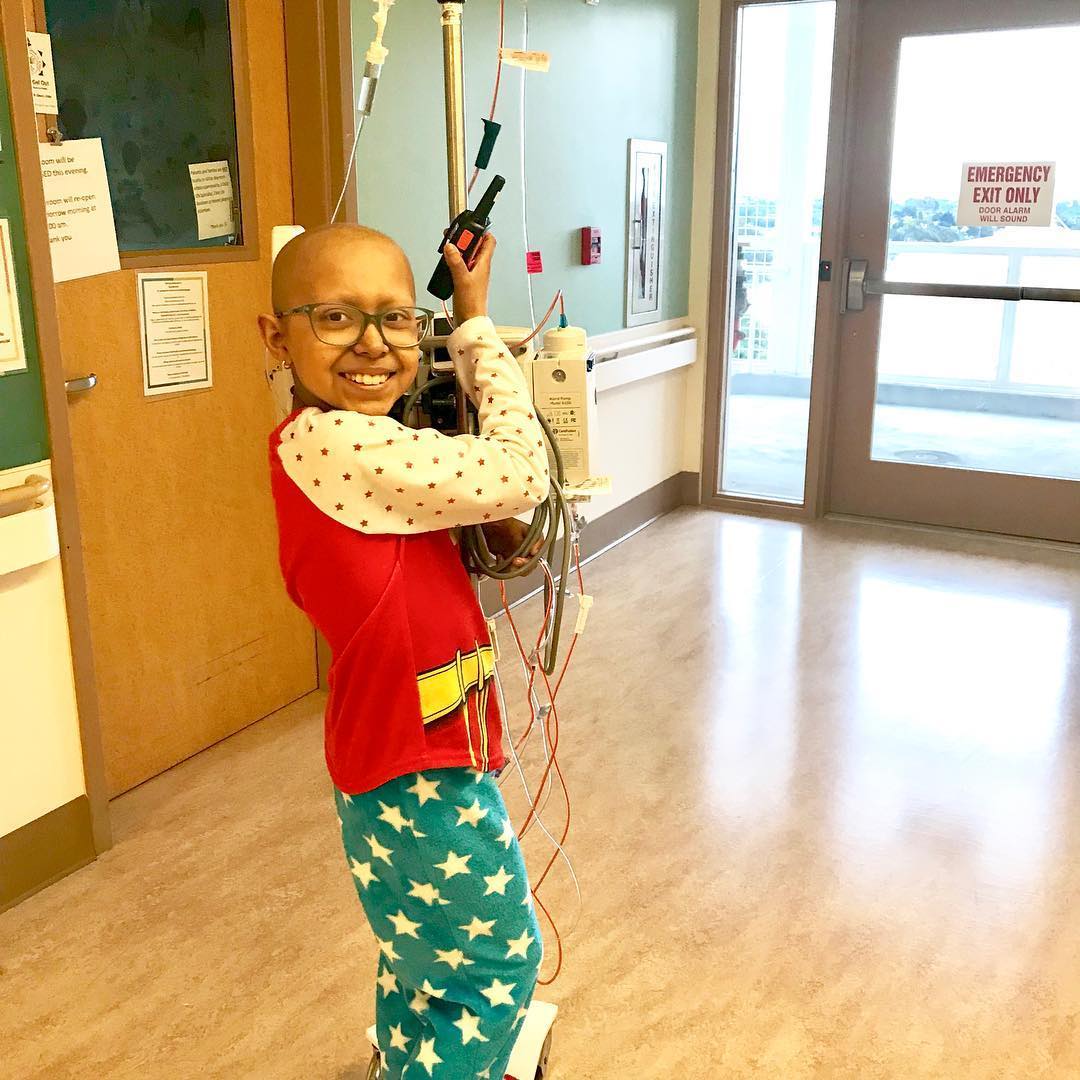 Donate via Credit Card or eCheck
Chat with Champs FAQ
Is my donation tax deductible?
Yes, we are a fiscally sponsored project of Social Good Fund, which is a public 501c3 organization recognized by the IRS. Your donation is tax-deductible to the fullest extent permissible by law.
WeDidIt FAQ
Is my donation and credit card info secure?
Yes, the security and confidentiality of your information is our highest priority. We will not sell, trade or share your personal information with anyone else, nor send donor mailings on behalf of other organizations, and we will only share personal information if you have given us specific permission to do so.
How do I know that my donation was made successfully?
You will receive an emailed receipt immediately after your donation is submitted and your credit card is processed. Your donation will also show up on your bank or card statement within 1-3 business days.
Do I get a receipt?
Yes, a receipt is sent to your email inbox once your donation is processed. Please be sure to keep a copy of your receipt for tax purposes. If you select a recurring donation, you will be sent an individual receipt each period when your donation is processed.
Is my donation private?
We will not share or sell a donor's personal information with anyone else, nor send donor mailings on behalf of other organizations.